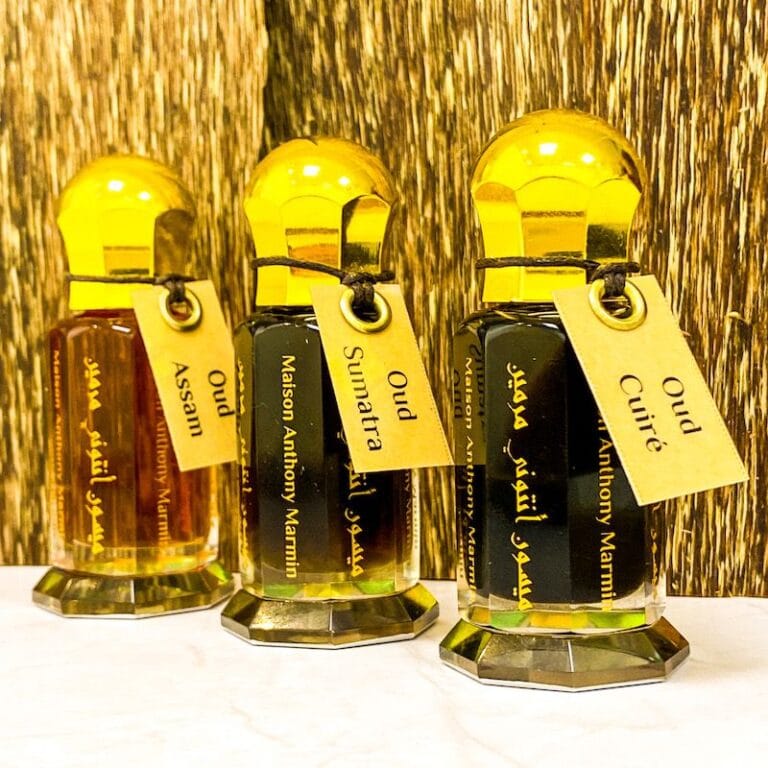 Buy Oud Perfumes in Canada!
Want to know about us?
We offer high quality Arabian, Indian and Western Perfume Oils on reasonable prices.
Please order some and enjoy the quality of our perfume oils.
Our passion is to spread Goodness, Peace and Love with our unique combination of Arabian and Western perfumery.
Prophet Muhammad (peace be upon him) said;
"The example of a good companion in comparison with a bad one, is like that of the musk seller and the blacksmith's bellows (or furnace); from the first you would either buy musk or enjoy its good smell while the bellows would either burn your body or your clothes, or you get a bad nasty smell thereof."
(Sahih al-Bukhari)

Our Attars (Perfume Oils); Oud, Musk, Amber and Mukhallat are inspired by many popular niche perfumers of the world.
Rumman Fashion is the best authorized dealer of Maison Anthony Marmin of Dubai.
Please check-out our Blog page to know about the basics of perfumery.